Call for applications 
2023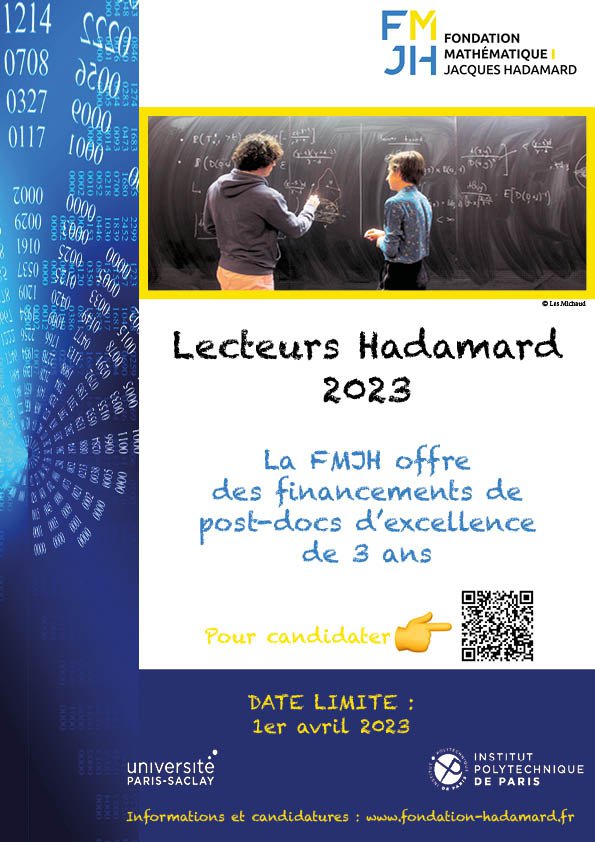 Are only considered applications coming from the following form (documents may be written in French or English). To be eligible, the candidate must have defended his/her thesis before 1st September of the year of recruitment.
 

Deadline 10 April 2023, 12:59pm.
Please note that recommendation letters requested directly by the FMJH to the scientific contact and the referees must be received by 10 April 2023 at the latest.
More informations